LION GUN
---
The LION Gun is the world's first affordable precision bolting system with built-in data recording. Set your desired torque output on the LION Gun's display and pull the trigger to get precise, repeatable torque without excessive noise or vibration.
---
01. INDUSTRIAL-GRADE POWER
The LION Gun's industrial-strength gear box is driven by a brushless motor connected to a non-impacting gearbox to deliver torque faster, smoother and more reliably than manual clicker wrenches, impact wrenches and other tightening tools.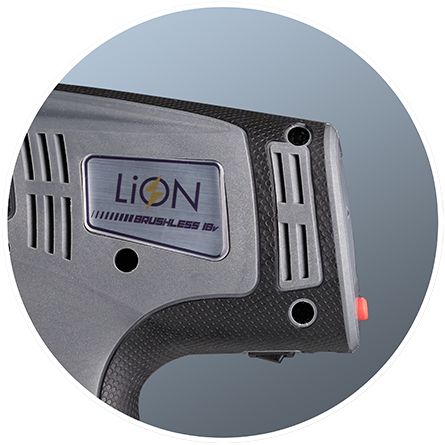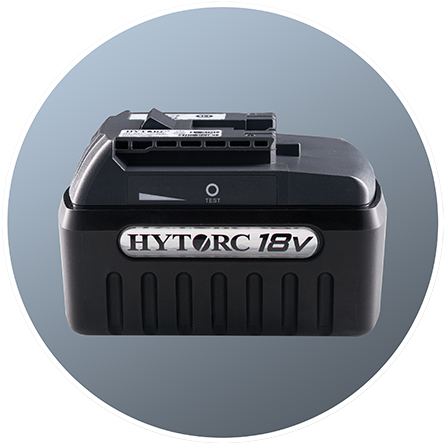 02. UNMATCHED PORTABILITY
Through the use of aerospace-grade alloys, the LION Gun packs tremendous power without the weight. The 18-Volt lithium-ion battery provides long lasting operation with a quick recharge time to keep the job going.
03. MULTI-USE SYSTEM
The ICE works with all HYTORC bolting systems including tensioning with the HYTORC Nut and the revolutionary new HYTORC Washer.
Technical Data

Imperial
| | | | | | | | |
| --- | --- | --- | --- | --- | --- | --- | --- |
| TOOL MODEL | Height (H) | Width (W) | Length (L) | Diameter (D) | Drive | Weight | Torque Range |
| LION-.25 | 10.83″ | 3.46″ | 10.16″ | 2.35″ | ½" | 7.30 Lbs. | 25 – 250 ft-lbs |
| LION-.7 | 10.83″ | 3.46″ | 10.80″ | 2.38″ | ¾" | 8.22 Lbs. | 150 – 700 ft-lbs |
Metric
| | | | | | | | |
| --- | --- | --- | --- | --- | --- | --- | --- |
| TOOL MODEL | Height (H) | Width (W) | Length (L) | Diameter (D) | Drive | Weight | Torque Range |
| LION-.25 | 275.08 mm | 87.88 mm | 258.06 mm | 59.69 mm | ½" | 3.31 Kg. | 33.90 – 338.96 Nm |
| LION-.7 | 275.08 mm | 87.88 mm | 274.32 mm | 60.45 mm | ¾" | 3.73 Kg. | 203.37 – 949.08 Nm |
Operations Manual
Warranty