BTM GUN
---
The BTM Gun Series is the ultimate solution for portability and convenience on industrial bolting jobs. With the world's first 36-volt industrial battery system, these tools are ready for heavy industrial use. The lightweight design and dual speed capability make this system the go-to choice for industrial maintenance and production environments worldwide.
---
01. INDUSTRIAL-GRADE POWER
The BTM Gun Series was designed from the ground up using aerospace-grade materials to provide a compact design with industrial durability and power. The metal frame cut from a solid piece of aluminum alloy protects the tool from damage on industrial jobs. The 36-volt battery gives you the power to get through the toughest bolted joints.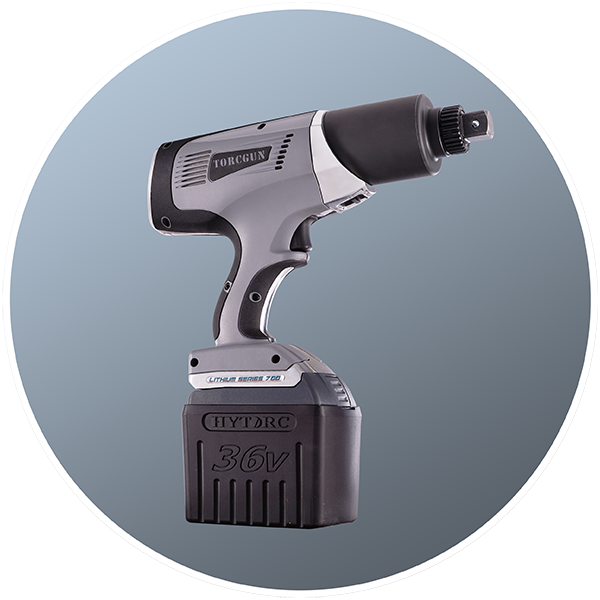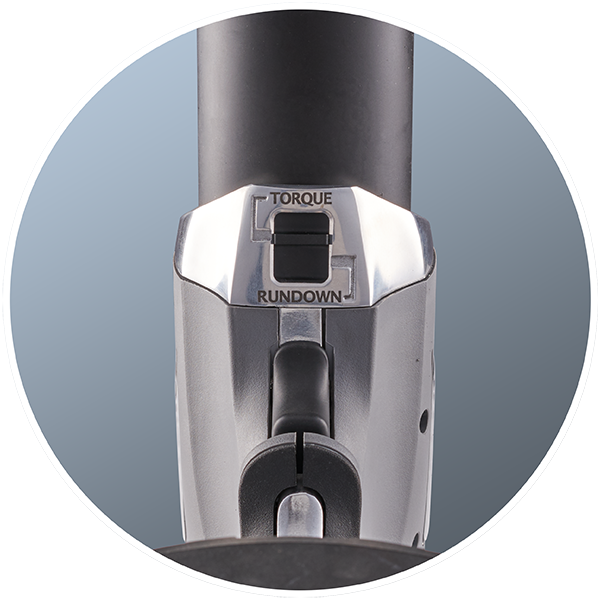 02. DUAL SPEED BOLTING
With a simple switch, the BTM Gun goes from high speed rundown mode to accurate final torque mode, eliminating the need for multiple systems on a job. The precision machined gearbox provides constant power without the vibration and noise found in impact guns. Adjust the power through the digital readout on the back of the gun to fine-tune the torque output for any job.
03. TORQUE & ANGLE BOLTING
The BTM Series makes torque & angle bolting simpler than ever before. The desired torque can be entered in ft-lbs or Nm, followed by the desired angle. When the trigger is pulled the tool will automatically apply the torque, pause, and then apply the programmed angle. When complete, the light on the back of the tool will turn green and a short beep will be heard.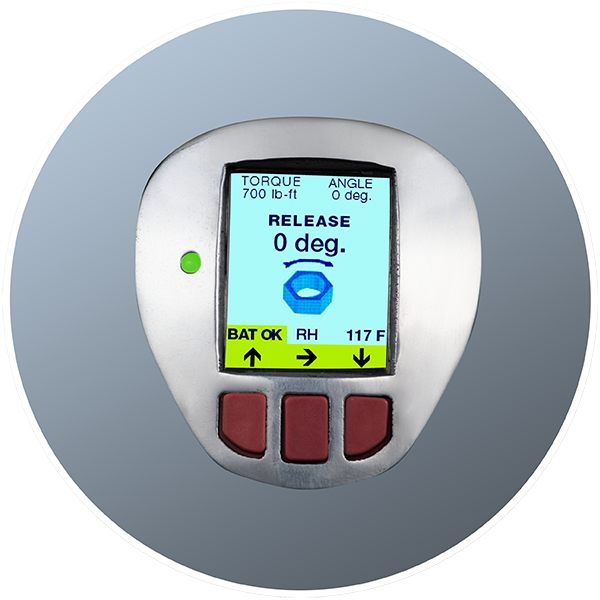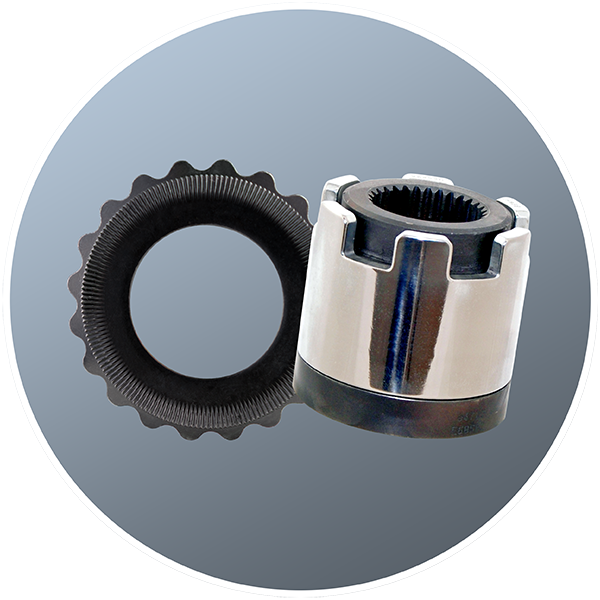 04. MULTI-USE SYSTEM
The BTM Gun works with all HYTORC bolting systems including tensioning with the HYTORC Nut and the revolutionary new HYTORC Washer for added safety, speed and accuracy on any job.
Technical Data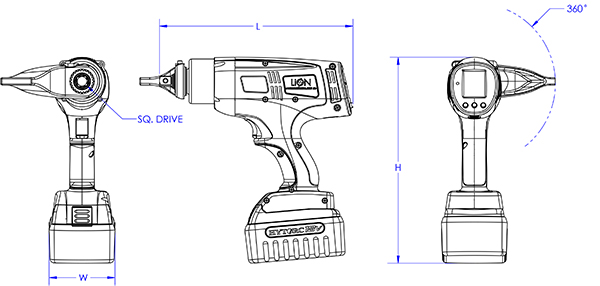 Imperial
| | | | | | | | |
| --- | --- | --- | --- | --- | --- | --- | --- |
| TOOL MODEL | Height (H) | Width (W) | Length (L) | Diameter (D) | SQ | Weight | Torque Range |
| BTM-0250 | 12.85″ | 3.47″ | 10.12″ | 2.50″ | ½" | 9.52 Lbs. | 35 – 325 ft-lbs |
| BTM-0700 | 12.85″ | 3.47″ | 11.12″ | 2.58″ | ¾" | 10.20 Lbs. | 150 – 700 ft-lbs |
| BTM-1000 | 12.85″ | 3.47″ | 11.44″ | 2.58″ | ¾" | 10.60 Lbs. | 200 – 1,200 ft-lbs |
| BTM-2000 | 13.20″ | 3.47″ | 11.44″ | 3.18″ | 1″ | 14.20 Lbs. | 325 – 2,000 ft-lbs |
| BTM-3000 | 13.20″ | 3.47″ | 13.29″ | 3.18″ | 1″ | 15.60 Lbs. | 500-3,000 ft-lbs |
Metric
| | | | | | | | |
| --- | --- | --- | --- | --- | --- | --- | --- |
| TOOL MODEL | Height (H) | Width (W) | Length (L) | Diameter (D) | SQ | Weight | Torque Range |
| BTM-0250 | 326.39 mm | 88.14 mm | 257.05 mm | 63.50 mm | ½" | 4.32 Kg. | 47.45 – 440.64 Nm |
| BTM-0700 | 326.39 mm | 88.14 mm | 282.45 mm | 65.53 mm | ¾" | 4.63 Kg. | 203.37 – 949.08 Nm |
| BTM-1000 | 326.39 mm | 88.14 mm | 290.58 mm | 65.53 mm | ¾" | 4.81 Kg. | 271.16 – 1,626.99 Nm |
| BTM-2000 | 335.28 mm | 88.14 mm | 290.58 mm | 80.77 mm | 1″ | 6.44 Kg. | 440.64 – 2,711.64 Nm |
| BTM-3000 | 335.28 mm | 88.14 mm | 337.57 mm | 80.77 mm | 1″ | 7.08 Kg. | 677.91 – 4,067.47 Nm |
Operations Manual